Zipper functionality
Each zipper end has its own function.
Image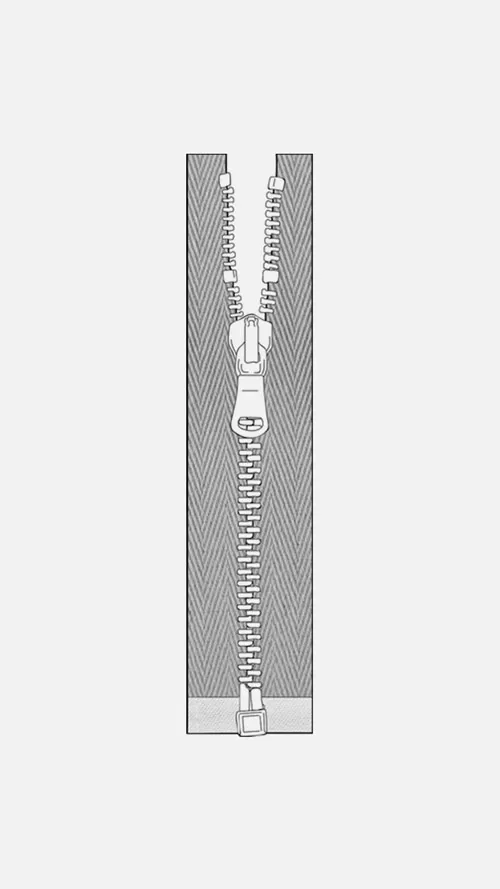 4 Stops
Image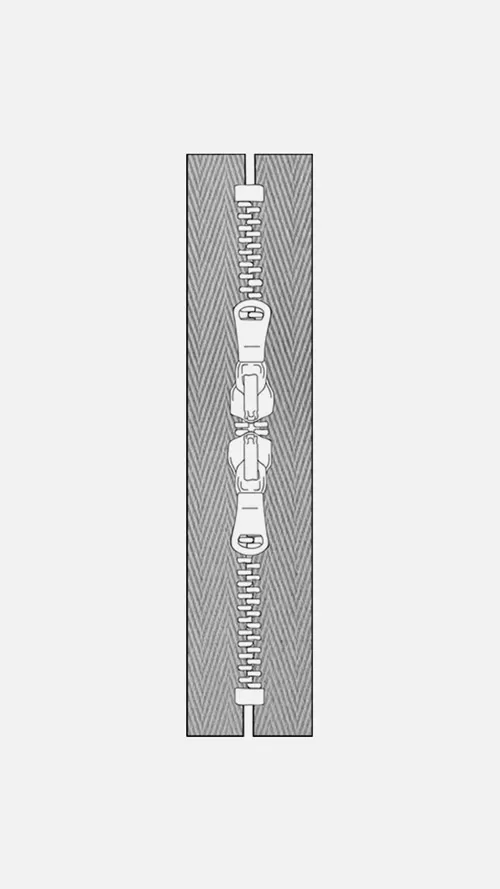 Bag
Image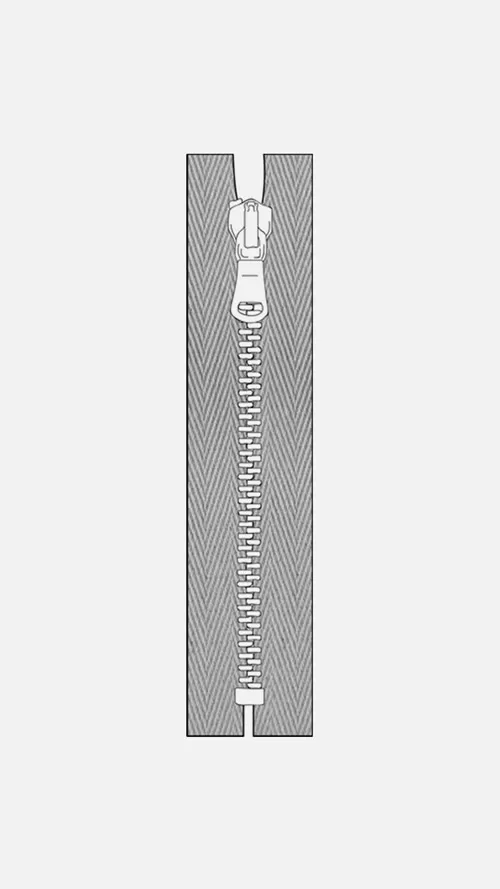 Closed End
Image
Continuous Chain
Image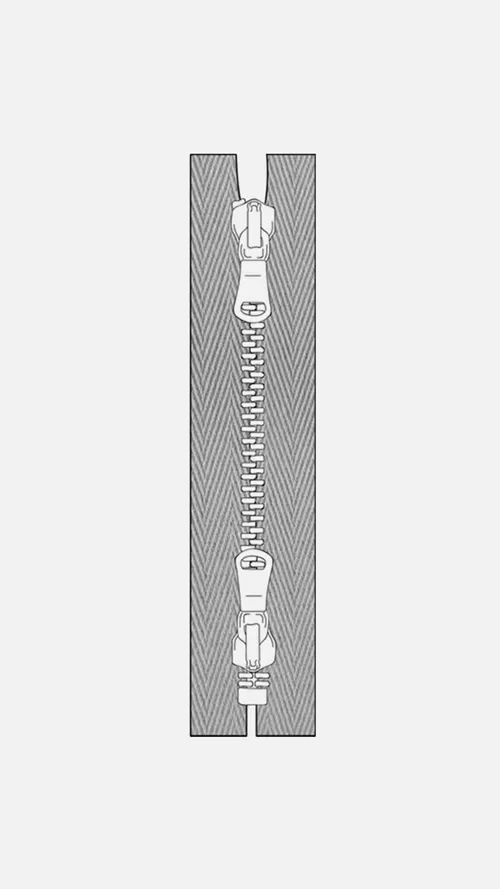 Mono
Image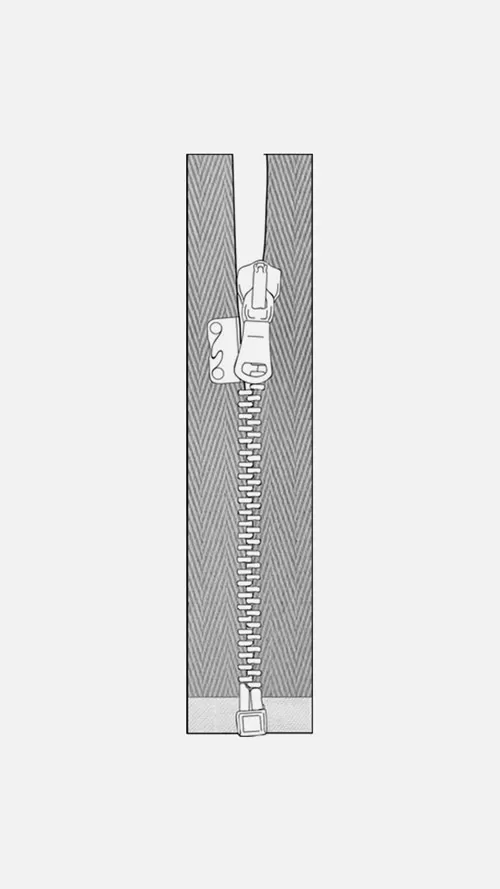 No Panic
Image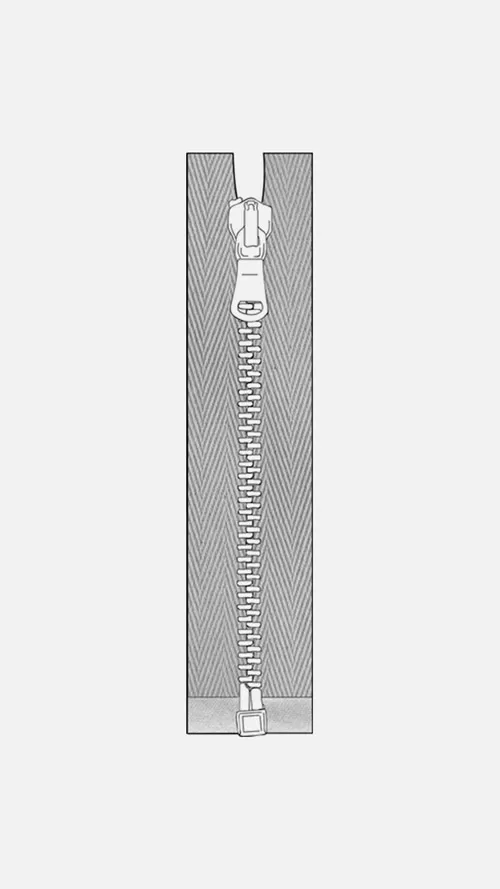 Open End
Image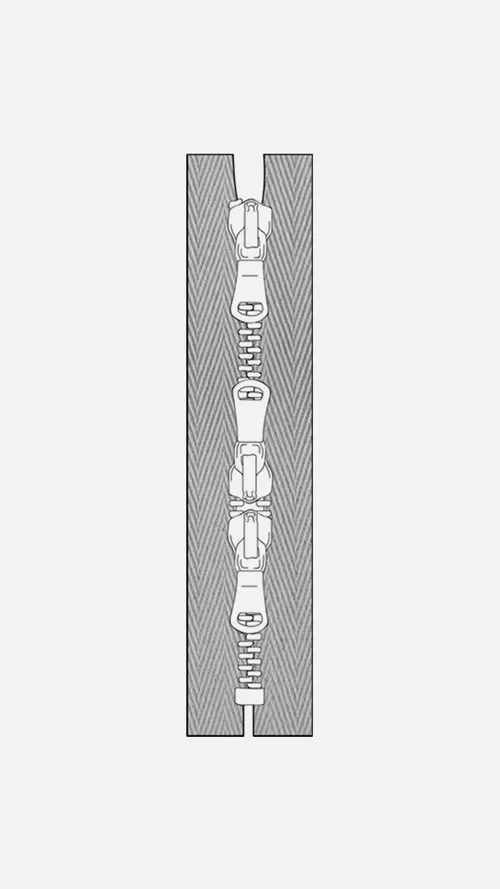 Trio
Image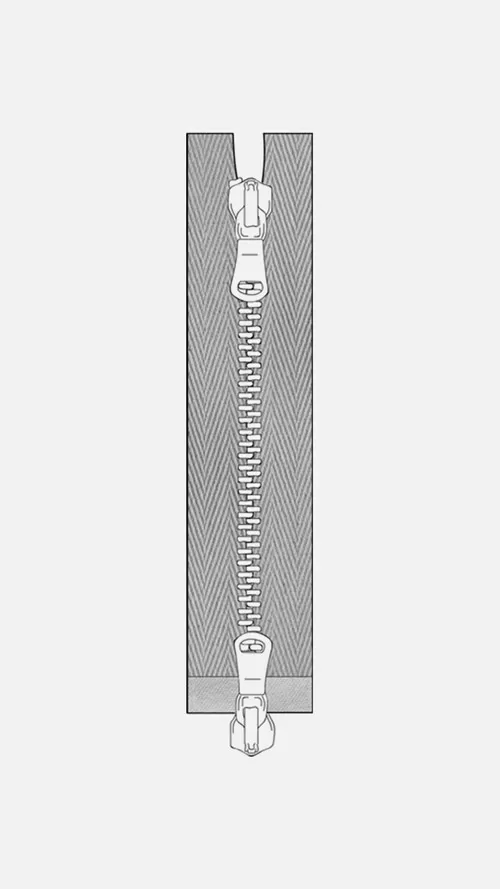 2 ways open
Image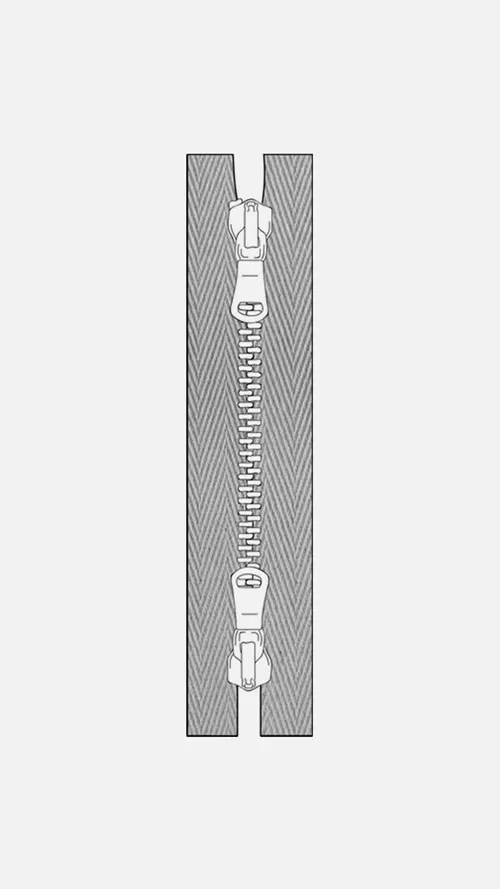 X
How to measure a zipper
Zippers are measured from metal to metal.
When measuring a closed bottom zipper start at the top stop and measure down to the bottom stop. When measuring a separating zipper measure from the top stop to the bottom of the retainer box. The extra tape is not counted when measuring a zipper.
Image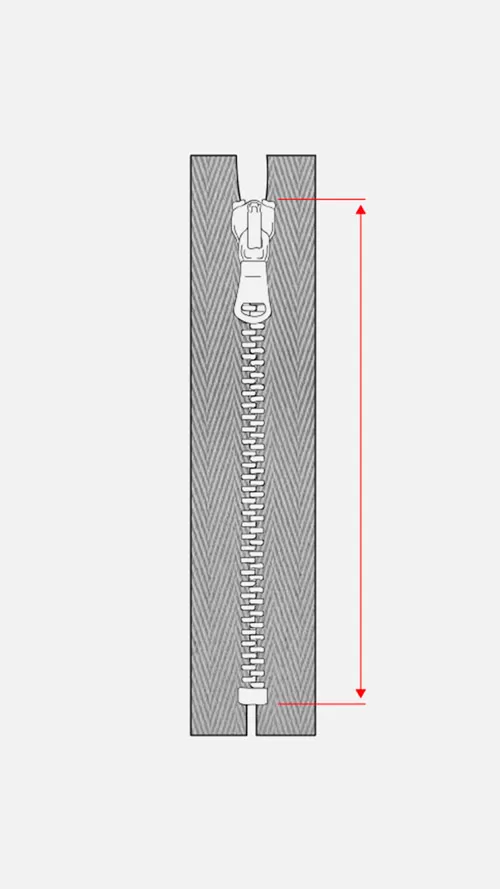 Image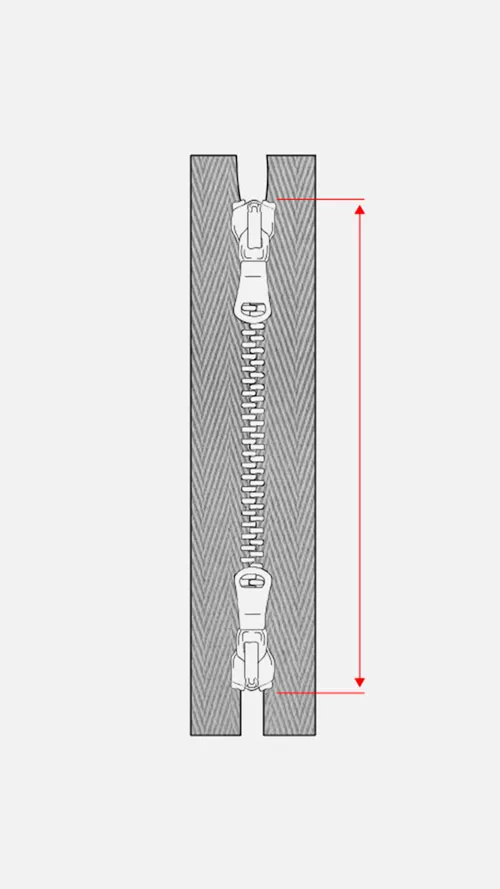 Image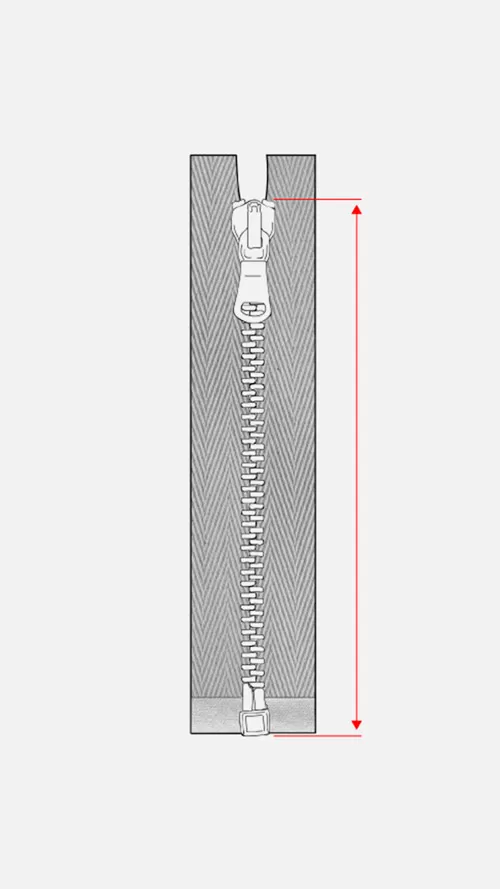 Image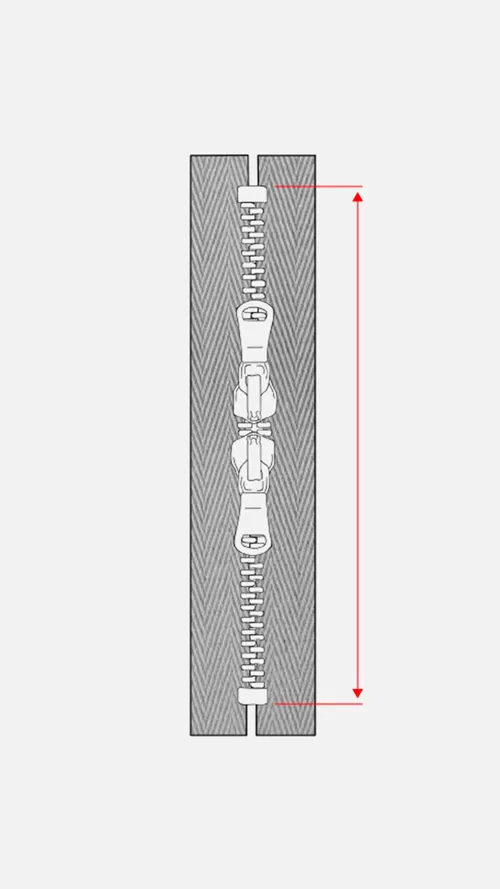 Partes de la cremallera